Customer Testimonial by Rebekah Gordon-Duffy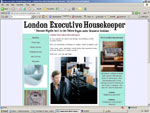 I saw a website
that Keith had designed for a friend of mine, and was really impressed in the short time and cost that it had taken to get her website up and running. Whilst I had my own ideas about how I wanted my website to look, Keith was able to translate these perfectly to the final page layout, and I am very pleased with the result, even if people did laugh at my choice of header font.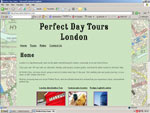 Naturally
, there were plenty of changes along the way - but Keith managed these quickly and effectively - I bet he wishes he had a pound for every time I have changed background colour. He has now designed 3 websites for me, and I would recommend him in a second.
Rebekah Gordon-Duffy
Janric customer since March 2007.