Customer Testimonial by LaptopSparesShop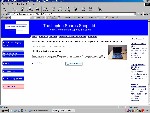 I have found
Janric to be superb throughout from initial quotation, and through an extensive dialogue to tailor the site to meet our requirements.
I believe
our site has been a fantastic investment for us, and is now a key resource to our business. Janric have always been very helpful, and their charges represent excellent value for money.
I would recommend
Janric to any size or type of organization looking for a tailored web solution to match the changing needs of any business.
Tim Airey
Janric customer since September 2006.